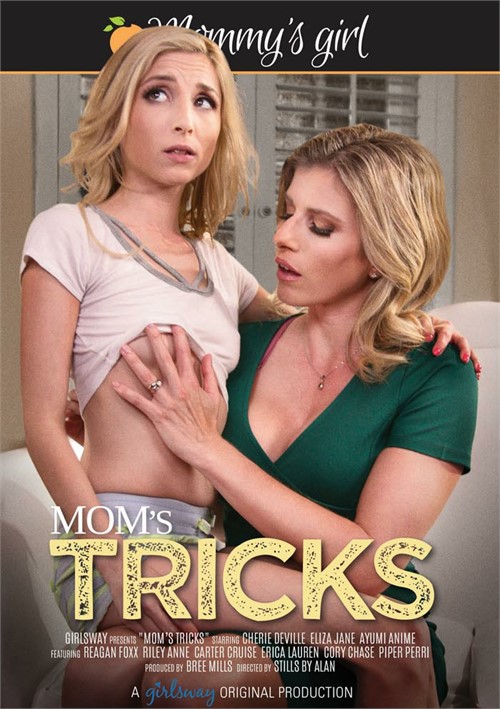 Length: 2 hrs. 8 mins.

Release date: Jan 11 2019

Riley Anne is bored out of her mind on house arrest. She calls her girlfriend to have phone sex and things get hot. What Rileys not aware of is that her step-mom, Reagan Foxx, just walked in and can see what shes up to. Riley doesnt stop, she's been waiting long enough for this moment and wants Reagan all to herself. Anytime Eliza Jane gets something new, her mom, Cherie De Ville, wants it as well and this includes Elizas new girlfriend Ayumi Anime. While Eliza and Ayumi kiss, Cherie welcomes herself into the action and competes with her daughter over Ayumis affection. Carter Cruise is trying to hunt down her biological mother and thinks she might have found her after receiving a call from Erica Lauren. The two girls meet up and hit it off, in fact, they get along so well they even joke that they could date if they werent related. After receiving the news that they are in fact, not mother and daughter, the two waste no time in getting to know each other, inch by inch. Piper Perri comes home from school and heads to her room to call her boyfriend. Cory Chase comes home shortly after and sees Pipers school bag on the floor and begins to look through it. When Cory finds condoms she calls Piper downstairs for a stern talking to! While arguing, Cory picks up the condom threatening to tell her dad that his daughter is sexually active, Piper spit outs that she'll do anything for her to keep this between themselves.